Esta entrada también está disponible en: Aragonés Català Español Français English
S.O.S.
Cell 13 of the New Hypertechnological Megasecurity Prison of Zuera, year 2027.
Human of the year 2022. I am writing to you from my cell in the year 2027 because tomorrow they are going to kill me.
Yesterday an alien infiltrated our ranks and has dismantled the last active section of the resistance. Today, the twelve of us who were gathered here preparing our next plan to overthrow the alien government are going to be subjected to the death penalty. There has been no trial, no one has had to present any evidence. The suspicion that we were preparing something that was against the interests of the government was enough.
I have managed to break into the inter-temporal communications system with the help of a prison guard who, in the shadows, is also fighting to regain lost human rights. The risk is enormous, but I have nothing left to lose. You are the last hope I have left, human December 2022. You must try to avoid the mistakes we made.
When the huge green lizards arrive, even if they tell you they come in peace to study the planet. Do not believe them. They are not here for sightseeing or researching the blue planets: they want to invade us.
When they ask humanity what Universal Human Rights are, tell them that they are your creed, tell them that they are binding and that they must sign and accept them. Tell them that if they do not respect them, they cannot enter Earth, and if they do, they will be tried before the Intergalactic Tribunal.
We did not give them importance. Now we are not free, nor do we have the same rights as the aliens. They control us. If you are not a green bug with a lizard tail, you cannot own property, you have no right to education and you are not free. We are slaves of the lizards. For the last 5 years, they work us to death, they use us as they want and, if we refuse, they torture us until we accept their will.
Dear human of the year 2022. Do not ignore these letters. If they have reached you, look for Pepe Garcia, in the year 2026 he will be the head of the resistance. Tell him what is going to happen. Tell him that the key is in the Declaration of Human Rights. Tell him that, the day he is asked, he must stand firm, say that he will not accept any collaboration that does not guarantee them. Otherwise, humanity will be enslaved in 5 years and will probably be extinct in 7.
Further information
The objectives and contents of this proposal have many connections with other commemorations. Perhaps the most obvious are those linked to International Day of Remembrance of the Victims of the Holocaust and Prevention of Crimes against Humanity (27 January), Zero Discrimination Day (1 March) and World Day Against Child Labour (12 June). Reference can also be made here to International Migrants Day (18 December) International Workers' Day (1 May) and International Day in Support of Victims of Torture (26 June).
In Aragon…
Universal values have a first link at the local level. In the Aragonese Parliament (Cortes de Aragón) the will of Aragonese citizens to organize their coexistence is deposited. There is a Comission for Citizen Appearances and Human Rights, where individuals or representatives of legal entities (associations, foundations, social groups …) can attend to discuss specific problems that require some sort of solution.
Another institution of great importance in our autonomous community is The Justice of Aragon (El Justicia de Aragón). We will devote more attention to it on the 20th, but we cannot forget that the Justice is in charge of monitoring the application of the laws in accordance with the law, and that there is compliance with these universal principles which are the Human Rights. Numerous reports give an idea of this. For example, this Annual Report of Justice on Children and Adolescents.
A detail
In addition to the official institutions (United Nations, Unesco, etc.) dedicated to the permanent attention to Human Rights, there are also many non-governmental organisations and many other groups that watch over them on different scales and in different places. Among them, we would like to highlight two organisations with a presence all over the world that have been carrying out fundamental work for many years.
A reflection
The central theme of Human Rights Day 2021 was related to "Equality" and Article 1 of the Universal Declaration of Human Rights, "All human beings are born free and equal in dignity and rights".
The principles of equality, inclusion and non-discrimination are at the core of human rights. Equality is aligned with the 2030 Agenda and with an approach that includes addressing and finding solutions to entrenched forms of discrimination that have affected the most vulnerable people in our societies.

Suggestions for the teacher
The defence of Human Rights is a core element that affects many realities and has many facets. As we have seen, it can be related to contents shown on other dates. For this reason, the didactic proposals are versatile in different ways.
As of today (8 July), the theme for Human Rights Day 2022 is not yet known. However, the slogan for 2021 (referred to in the general explanation), "Equality", has many possibilities. In that sense, the content of these interventions can be worked on:
Classroom activities (comments on specific points, short presentations, links to everyday events, examples, etc.) can be proposed around the text of the Universal Declaration of Human Rights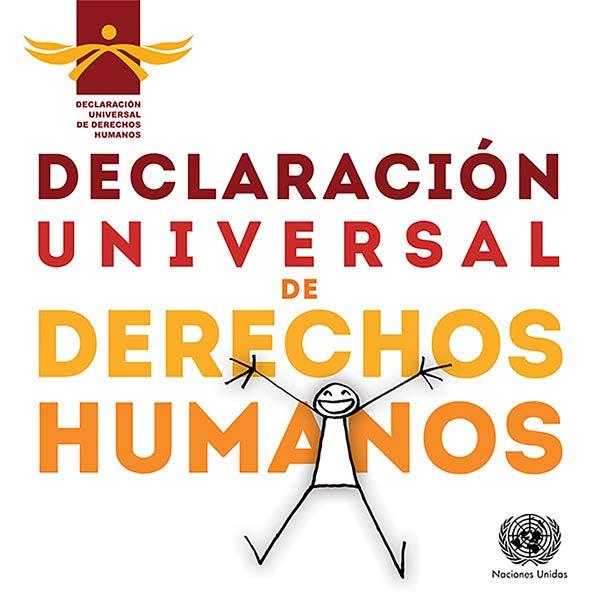 It is possible to suggest a search for news, statements of famous people about the defense of rights, media coverage… Just as a snapshot (there are many other examples), the phrase of singer Chanel (Spain's representative at Eurovision 2022) in her speech at the Pride Festival in Madrid: "It is very difficult to achieve rights and it is all too easy to lose them."
Cross-cutting element included in the curriculum
Development of values that promote effective equality between men and women and the prevention of gender violence, and of the values inherent to the principle of equal treatment and non-discrimination on the basis of any personal or social condition or circumstance. Learning the prevention and peaceful resolution of conflicts in all areas of personal, family and social life, as well as the values that underpin freedom, justice, equality, political pluralism, peace, democracy, respect for human rights and the rejection of terrorist violence, plurality, respect for the rule of law, respect and consideration for the victims of terrorism and the prevention of terrorism and any type of violence will be encouraged (…). (…). The teaching programme must in all cases include the prevention of gender-based violence, terrorist violence and any form of violence, racism or xenophobia, including the study of the Jewish Holocaust as a historical fact. Sexist behaviour and content and stereotypes involving discrimination will be avoided. The curriculum incorporates elements related to sustainable development and the environment, the risks of sexual exploitation and abuse, abuse and mistreatment of people with disabilities, bullying, risk situations arising from the use of Information and Communication Technologies, as well as protection against emergencies and disasters.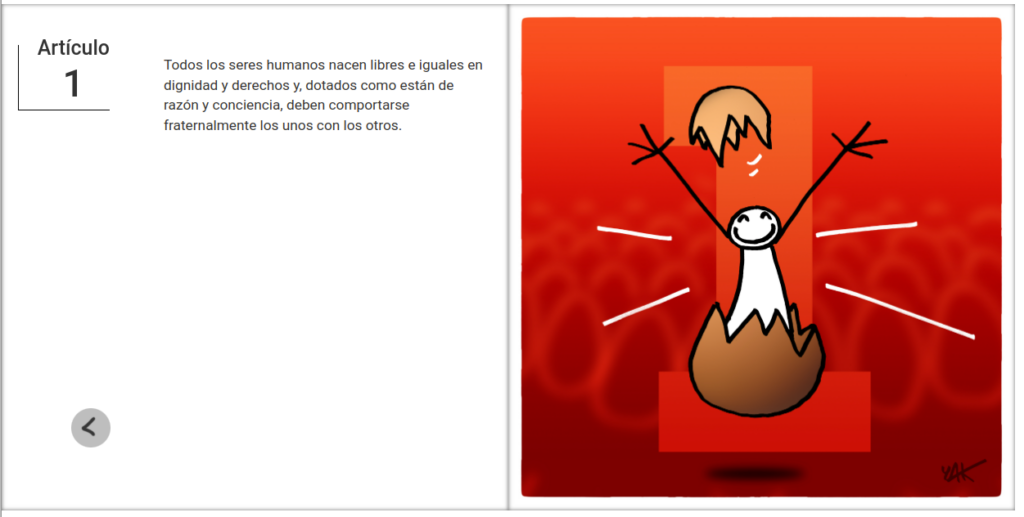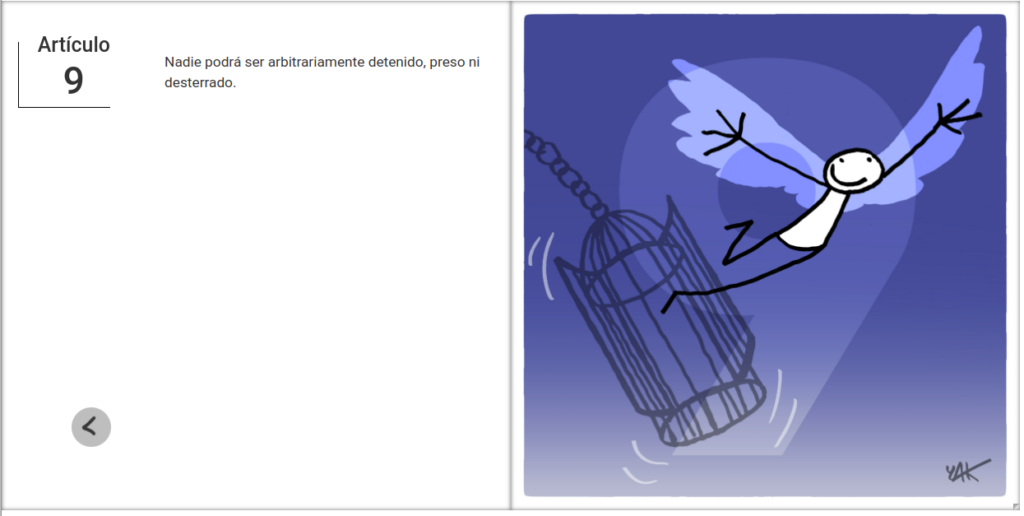 Objectives that this proposal helps to achieve
ESO:
To assume responsibly their duties, to know and exercise their rights in respect for others, to practice tolerance, cooperation and solidarity among individuals and groups, to exercise in dialogue, strengthening human rights and equal treatment and opportunities between women and men, as common values of a plural society, and to prepare for the exercise of democratic citizenship.
To value and respect the difference between the sexes and the equality of rights and opportunities between them. Reject discrimination against people on grounds of sex or any other personal or social condition or circumstance. Reject stereotypes that discriminate between men and women, as well as any manifestation of violence against women.
Baccalaureate:
To exercise democratic citizenship, from a global perspective, and acquire a responsible civic conscience, inspired by the values of the Spanish Constitution, as well as by human rights, which fosters co-responsibility in the construction of a just and equitable society.
To consolidate personal and social maturity that allows them to act responsibly and autonomously and to develop their critical spirit. To foresee and resolve personal, family and social conflicts peacefully.
To promote effective equality of rights and opportunities between men and women, to analyse and critically assess existing inequalities and discrimination, and in particular violence against women, and to promote real equality and non-discrimination of people for any personal or social condition or circumstance, with special attention to people with disabilities.
Subjects with which it can be linked
Ethical values (ESO, 1st and 2nd cycles)
Education for citizenship and human rights (ESO, 2nd cycle)
Baccalaureate: To be assigned according to modality
Development of competences
Social and civic competences